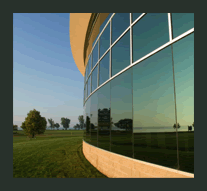 The credit industry today is dominated by three types of collection firms. First, there is the mega-firm with its international offices, high rise location and a promise of a "team" of collectors and investigators working on your accounts. There also may be the accompanying up front cost when placing your accounts for collection, securing a fee for failure. Steadman and Steele will invest in your account with investigators that identify your industry's needs. Next, there is the solo practitioner or attorney which can write letters and make phone calls, efforts which have usually been exhausted already by your in-house staff, and take months to resolve, if at all. Finally, there is what has come to be called the general or medium sized collection firm. Often they can handle multiple industries, but as to possessing specific industry knowledge they are limited to knowing where to find the professionals they really need. These types are rarely what the majority of clients require because they lack specific industry knowledge and they are never able to develop into a true extension of your credit department.

What is increasingly hard to find is what we are. We are a "boutique" firm comprised of top collectors and investigators who are individually and collectively familiar with your specific industry. As a result, we not only successfully and efficiently collect your accounts but from the outset our investigators will view the issues from an industry perspective rather than will an attorney or the "department" to which the mega-firm assigns your accounts. What this means for your company is more than the fact that we don't need multiple collectors and investigators consulting as a "team" to resolve your accounts. It means that our collectors will be able to anticipate obstacles and often devise the less obvious strategy or solution which will save time and money as well as result in a more favorable outcome.

Every collector at Steadman and Steele has specific industry knowledge. Your accounts can be analyzed - from what is likely to happen to whether litigation is worth the effort at all - before you are so involved your options have been eliminated. Frequently, strategies are developed so that you do not need a lawsuit at all.

Our services are significantly more useful to large corporations than a general collection firm and far more efficient and cost-effective than a mega collection firm. Steadman & Steele have collectors that specialize in your industry's specific needs where one collector can handle a wide variety of issues of concern to your industry. Client communication and a shortened period of account resolution are the priority. Our client's commercial accounts are carefully investigated and rigorously pursued to provide the highest rate of recovery.